Why Best Behaviour Dog Training? - Puppy & Dog Training and Behaviour Consultations with a personal approach.
Qualified | Accredited | Dog Training and Behaviour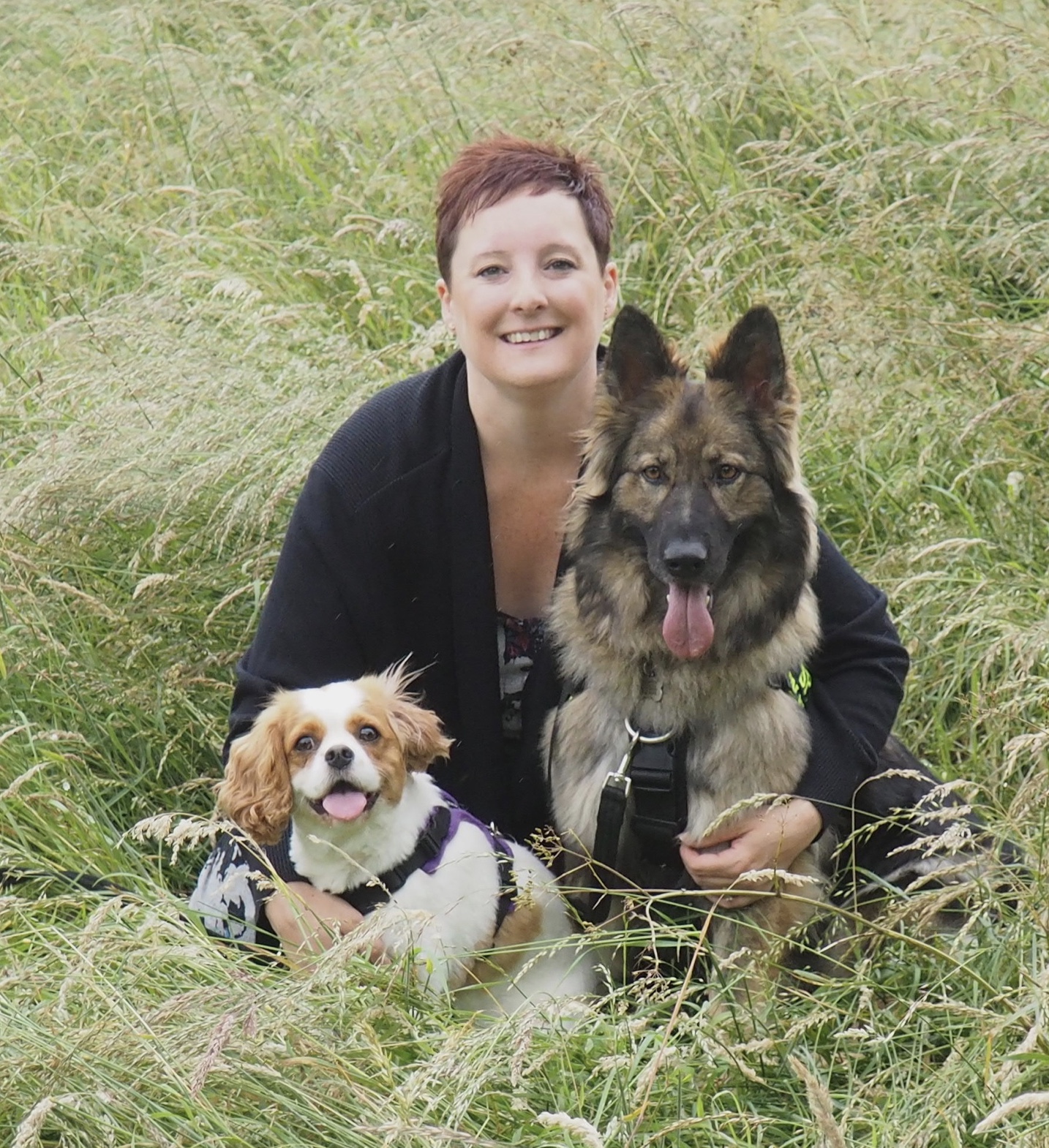 I am a fully qualified and independantly accredited dog trainer & behaviourist running puppy and dog training classes, agility, flyball, dog activity classes and helping dogs with behavioural problems across Suffolk, Essex, Norfolk, and Cambridgeshire.

I have worked with animals all my life, including having trained as a Veterinary nurse, worked in the pet food and pet health industry and studied for a number of years gaining independantly accredited OCN qualifications via the Institute of Modern Dog Trainers (IMDT) and Institute of Modern Dog Trainers and Behaviourists (IMDTB). I am also an assessor for the IMDT and am currently in the process of becoming accredited with the International School of Canine Psychology (ISCP) as well as being a full member of the Pet Professional Guild and British Veterinary Behaviour Association. I also belong to Talking Dogs Rally (TDR) and am proud to run Rally classes using the Talking Dogs Rally ethos and rules.

Puppy and dog training classes are available in Ipswich and Stowmarket and I run all the classes and training myself with a team of highly trained dedicated training assistants. We are a professional highly trained independant family run dog training school to ensure you have the best personalised training experience for you and your dog. Best Behaviour Dog Training offers lots of varied and interesting puppy and dog training classes where many of our dog owners enjoy trying new classes and training with their dogs over a number of months and years.

I am passionate about dogs and work tirelessly to ensure owners and their best friends get the best possible support and advice. I am constantly working with world renowned industry experts to ensure you have the benefit of the most up to date modern science based training in Suffolk.
I train using modern force free science based teaching methods where I follow a strict code of conduct and am regulated by Ofqual and the QAA. I train force free which means no yanking at leads, no choke chains, no training collars, or anything that causes your dog fear or discomfort. We simply don't need to use force of any kind which means you and your dog develop a great relationship with training that really works for the rest of their lives.

I am proud and delighted to be able to offer classes at the Blue Cross Rehoming Centre in Ipswich, and so happy the Blue Cross continues to support our force free training methods. Not only does this allow us to support the Blue Cross financially, we also offer the dogs awaiting a forever home a place in every class to prepare them for their new life and have valuable time out of kennels and interaction with other dogs and people.

My life is dogs, dogs and more dogs!!! I love working with amazing dogs and owners who truly want to enjoy their lives together.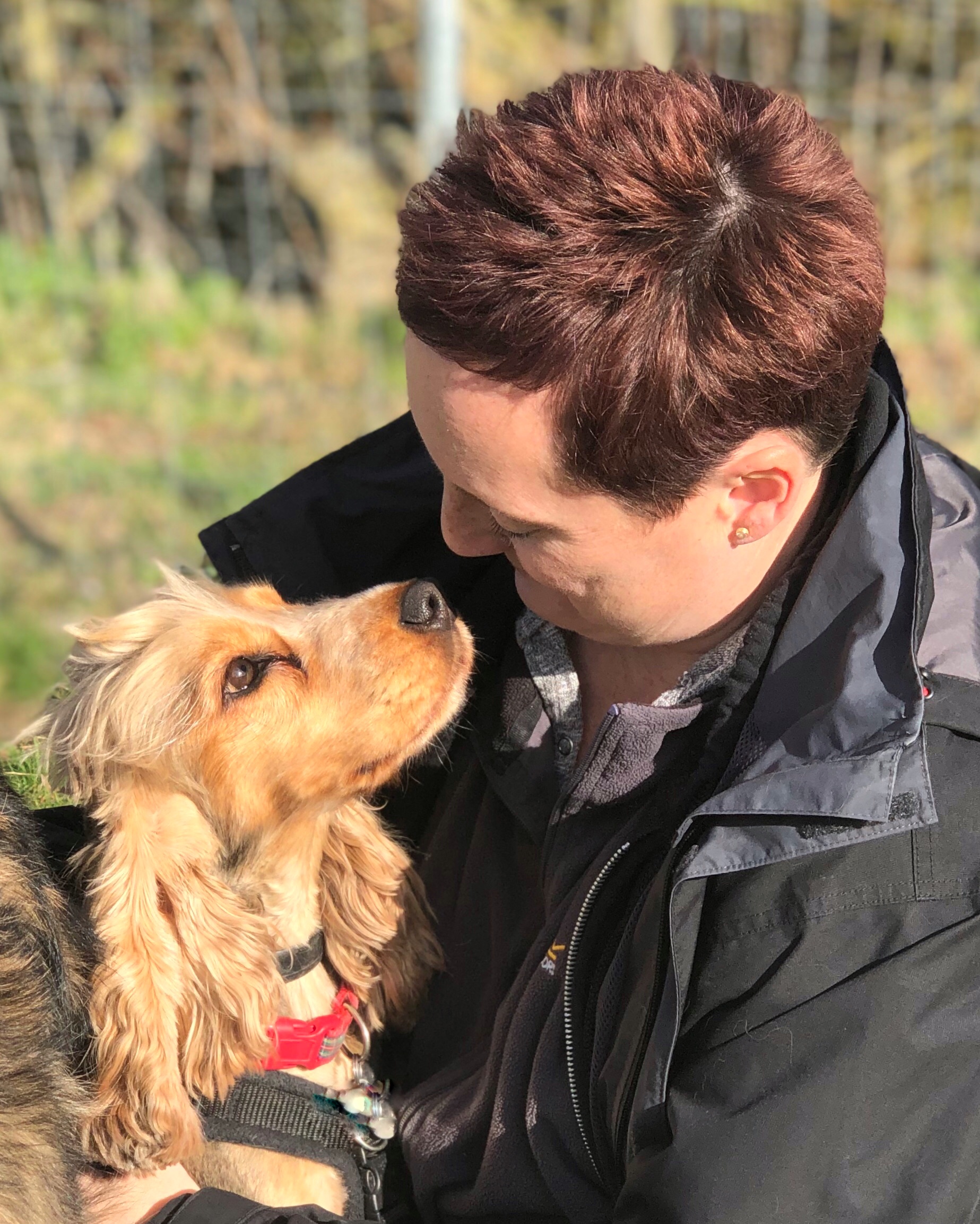 Some of the team: (Top left to bottom middle) Kim, Sarah, Carl, Bethany, Bex, Zoe
We also have Hannah and Sophie who assist at our Sunday classes.

About Me
In my spare time I spend my life with my husband and 8 rescue dogs. My dogs are my life and each one comes with their little quirks and special needs. I love them dearly and spend every moment I can having fun training, exercising and hanging out with them.