Doggy Christmas Gift Guide
Christmas is fast approaching and many of us are wondering what to buy for our furry best friends and the dog-loving humans in our lives! We're here to help with our top picks for a truly wonderful Canine Christmas!
For Pups
Advent Calendars from JR Pet Products – From our favourite natural treat brand, these calendars contain only the best treats for our four-legged friends!
Edible Christmas Cards from Scoff Paper – What better way to include our pups in our Christmas traditions, than to get them their very own Christmas card! However, as most dogs can't read, we can instead express the meaning of Christmas for the medium of flavour!
Luxury Dog Hampers – A wonderful, local brand, Luxury Dog Hampers are the only choice for those aiming to really indulge their precious pets! Full of top tier treats and toys, no dog would be disappointed with one of these!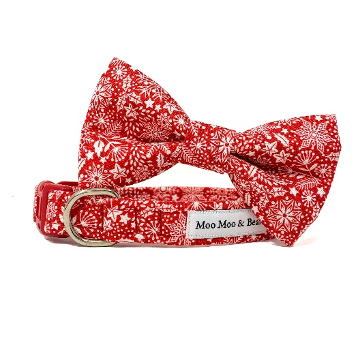 Perfect Fit Harnesses
– What's better than making sure our dogs are both comfortable and look awesome?! With their excellent customer service, we know the Perfect Fit team will make sure you find the right harness for you and your dog – and with a range of fun colours available, coordinating your pup's wardrobe has never been easier!
Collars from Moo Moo & Bear
– With both seasonal themed collars for that perfect Christmas photoshoot, formal wear for special occasions, fun accessories such as collar flowers and bandanas and a range of fun collars for every day wear, Moo Moo & Bear are a one-stop shop for your collar-buying needs!
K9 Trail Time
– Whether you're looking for a new, snazzy collar and lead set or a cost new jacket, K9 Trail Time stock a range of excellent dog walking kit.
Kong Toys
– Available in most pet stores, this classic brand is popular for a reason – with a huge range of durable toys to satisfy every play style and offering varied enrichment opportunities, there's a Kong toy out there for every dog. Our favourites include the Kong Classic, Kong Wobbler and Kong Wubba!
For Humans
Scruffy Little Terrier – Essential for any terrier fanatics, this brand also offers a range of products for any dog lover! Including hats, hoodies, jumpers and tshirts, as well as tote bags, mugs and cushions – these guys have it all! There are also a range of bandanas and other products to keep our puppy pals included.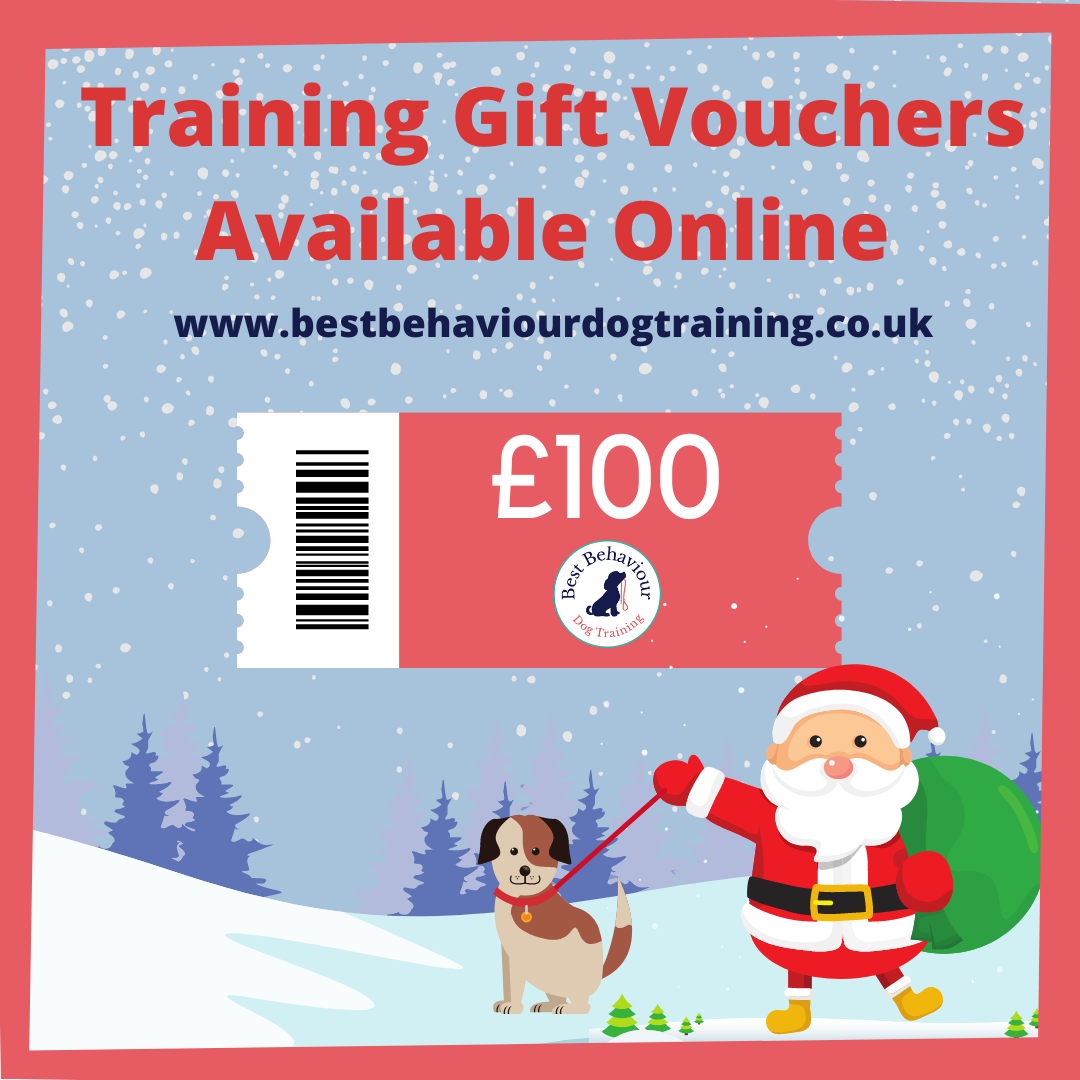 Best Behaviour Gift Vouchers – What's a better Christmas gift than the opportunity to spend more time with our dogs; having fun together, learning new things and improving our relationship and communication? Invite your friends to join our happy training family with a Best Behaviour Dog Training Gift Voucher!
Barking Bags – The ultimate dog walking accessory! Weatherproof and light weight, with space for treats, poo bags, toys and more – you'll wonder how you ever managed without one!
K9 Nation App – Treat yourself to this free app, connecting you to the canine community and giving you access to the best local walks all year round, wherever you are!