For those of you starting training with your puppy or dog, or maybe you have a well behaved dog that needs some extra stimulation or exercise. The journey we offer allows training at a level to suit all puppy and dog abilities whilst having fun spending time with your best friend.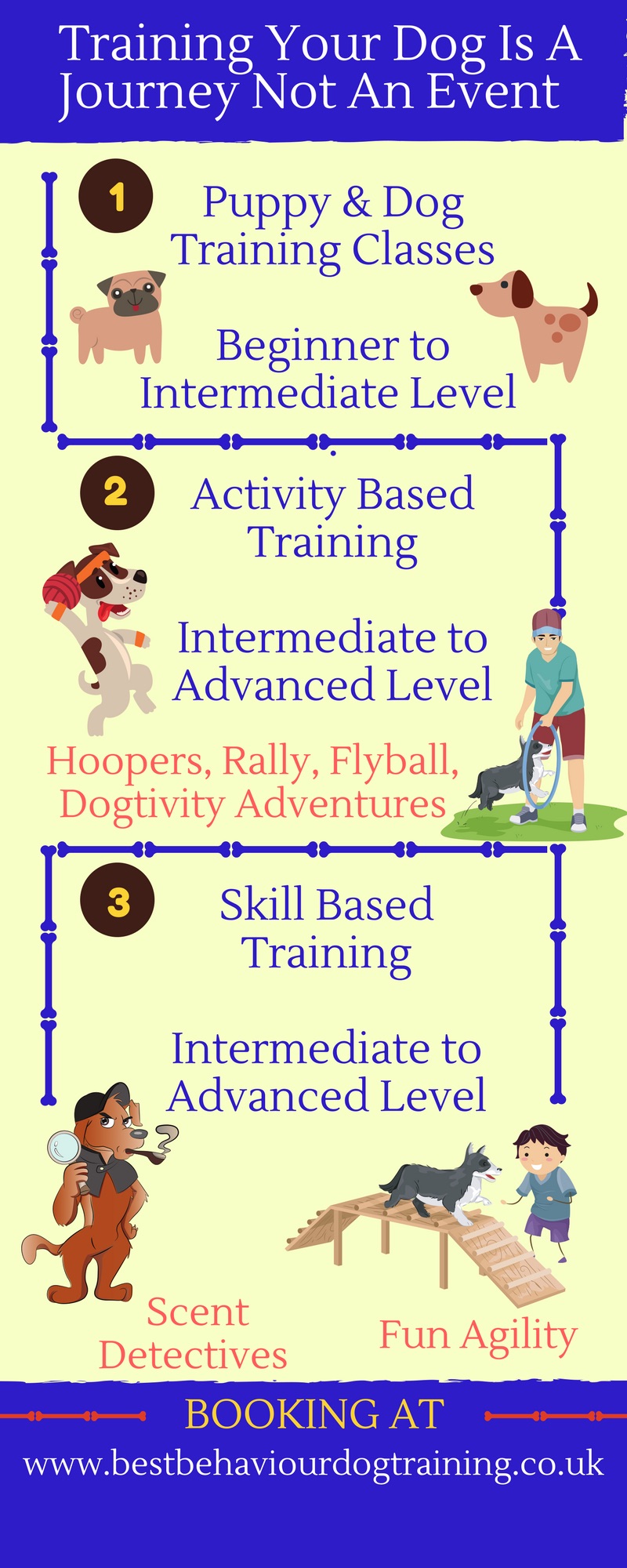 1. We offer puppy & dog training for puppies and dogs beginner to intermediate level. We cover obedience, doggy manners, life skills and how to prevent and stop problem behaviours such as pulling on a lead, jumping up and how to have a great recall. These classes are ongoing and progressive so you can attend as many or as few classes as you would like. (Booked in sets of 6 or 10)
2. Activity based puppy & dog training uses everything you have learnt in your puppy & dog training classes and puts them into practice through activity based training. Each activity is adjusted to suit age, size and ability. Dog Activity classes include:
Talking Dog Rally – Ideal for lead work, general obedience training in real life contexts, improves listening skills and much more.
Hoopers Agility – Ideal for off lead training, to improve recall, listening skills and improve focus
Flyball – Ideal for off lead recall training, learning retrieves and drops, improving calmness and balance.
Dogtivity Adventures – Ideal for on lead and off lead training. Improving your dogs ability to listen, follow instruction, build trust in you and in turn improve focus, recall and lead skills.
3. Skill based training is ideal for dogs that have a good level of training and provides a great form of mental stimulation and exercise.We have various classes on offer including fun agility, and scent detectives as well as specialist workshops such as Interactive play skills.